In this tutorial, we will see how to migrate a machine with the VCenter Converter Standalone tool. This method can be applied to move a physical machine as virtual to your VMware infrastructure. It is then a question of PtoV for Physical to virtual and VtoV for virtual to virtual.
This operation can be done turn on machine, so it is not necessary to stop your machine.
Procedure
To get started, log in to the VMware vCenter Converter Standalone application.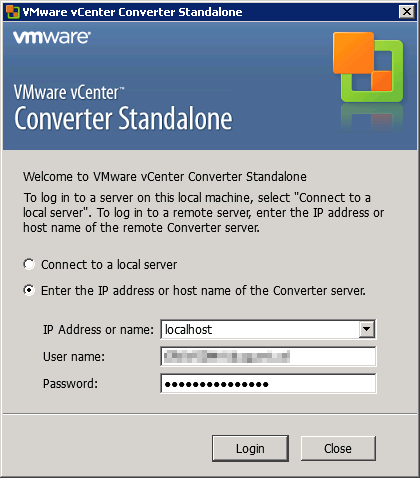 When this window appears, select Ignore.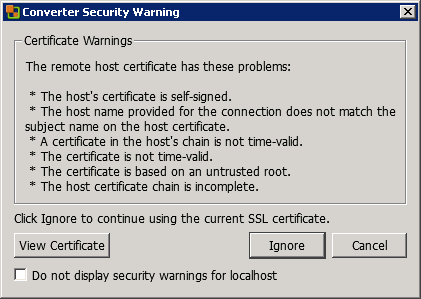 To convert your machine, select Convert machine.

Fill in the information requested.
Powered on : means the machine is energized.
In Specify the powered on machine:
IP address or name: IP source of the machine
User Name: administrator; For the local administrator of the source machine
Password: The local administrator password for the source machine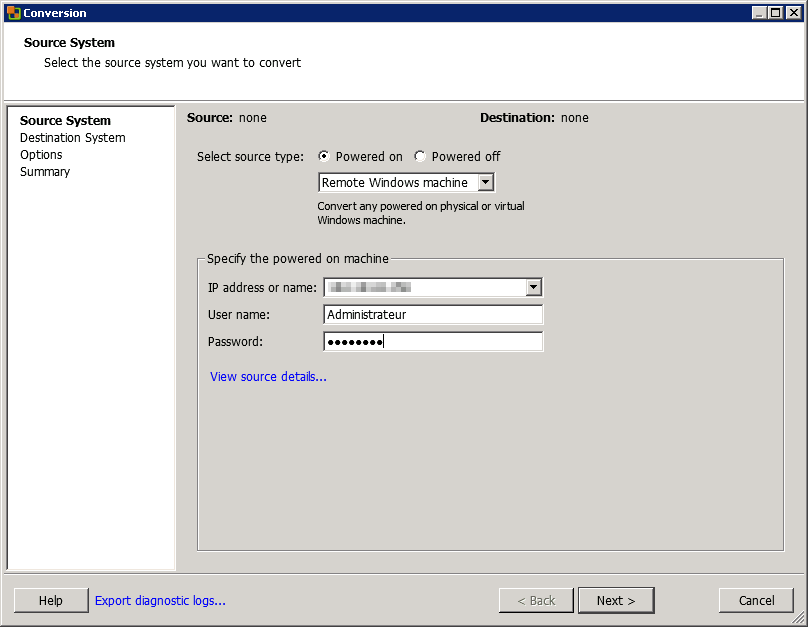 VMware will temporarily install an agent to allow the VM to migrate. In this case, this agent will be automatically uninstalled as a result of the import.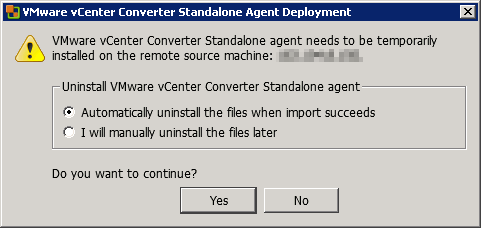 Here we are going to migrate a virtual machine, we select VMware Infrastructure virtual machine. Make your choice based on your situation.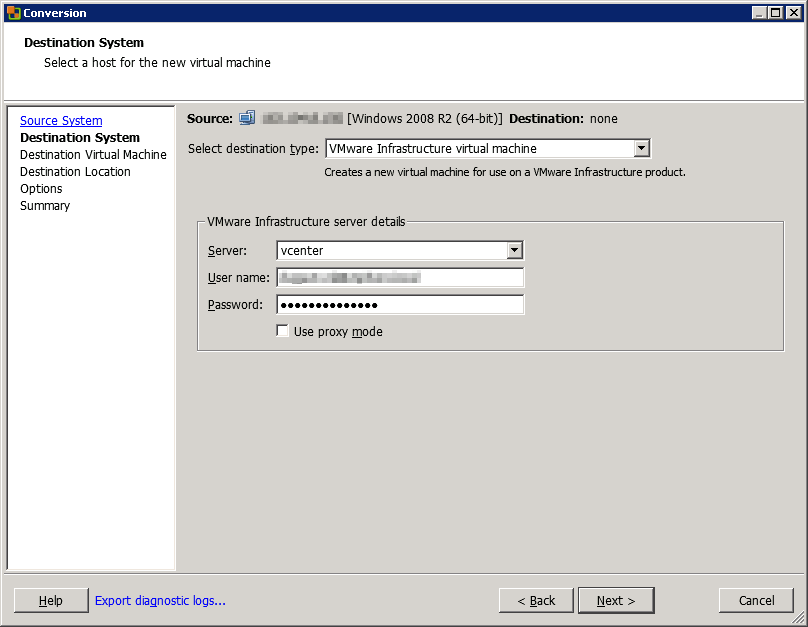 As before, let's ignore this step.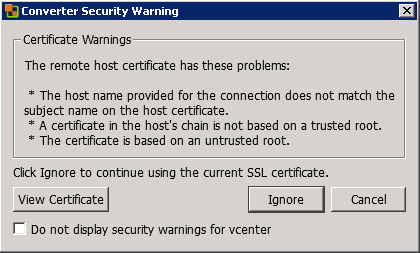 In name, the name of your machine is by default "ComputerName. DomaineName". Edit it to get only "ComputerName". This is where the name of your server will be assigned in the VCenter interface as well as the associated files.
Then, select a folder where the machine configuration files will be stored in the VCenter.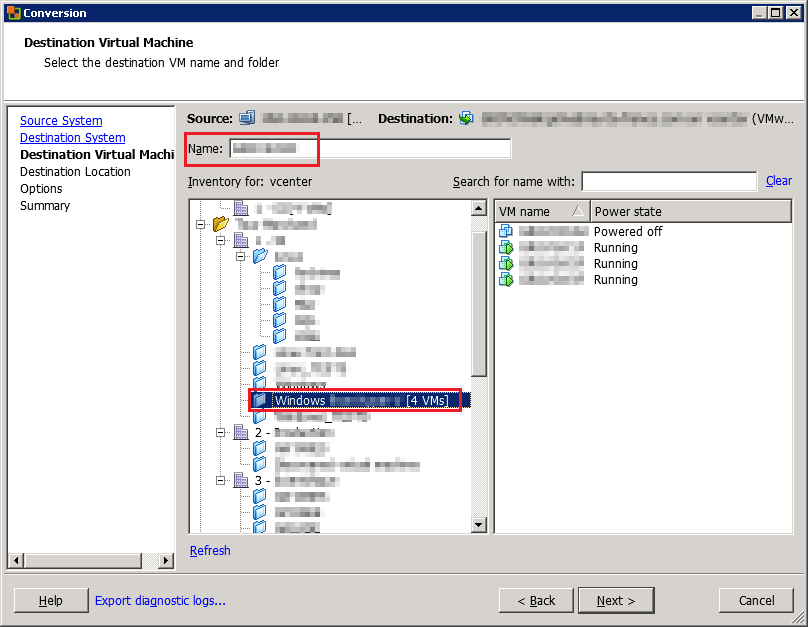 Assign an ESX with the available resources to the operation of your machine and store its disks on a fairly sized LUN.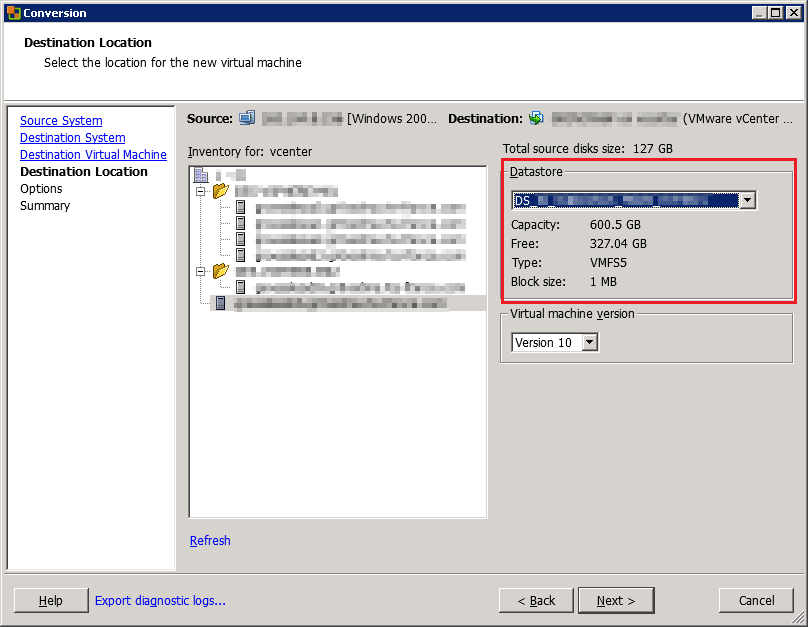 The VM options are displayed. Change the network settings by selecting Edit at the networks level.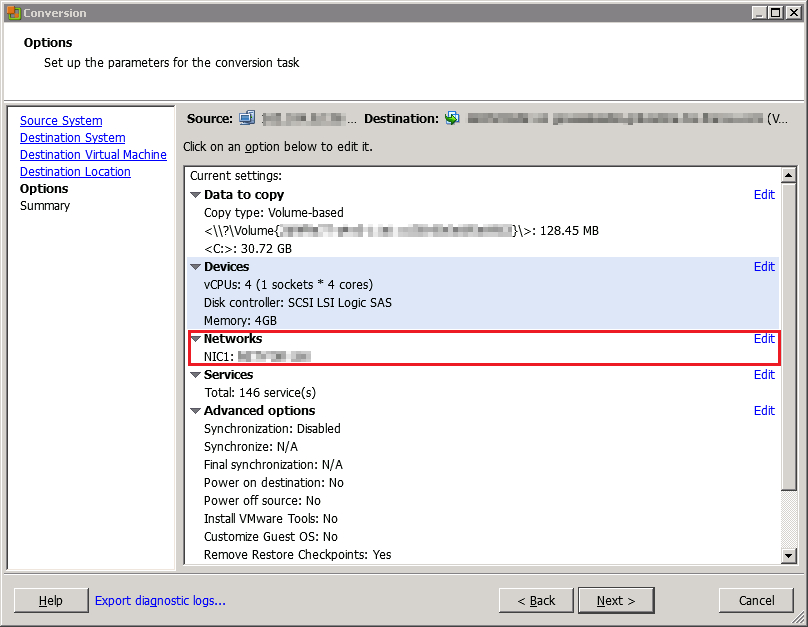 Select the VLAN on which the source machine will communicate. Uncheck Connect at power-on to avoid a duplicate IP address in the domain and not to disturb the current services on the source machine still live.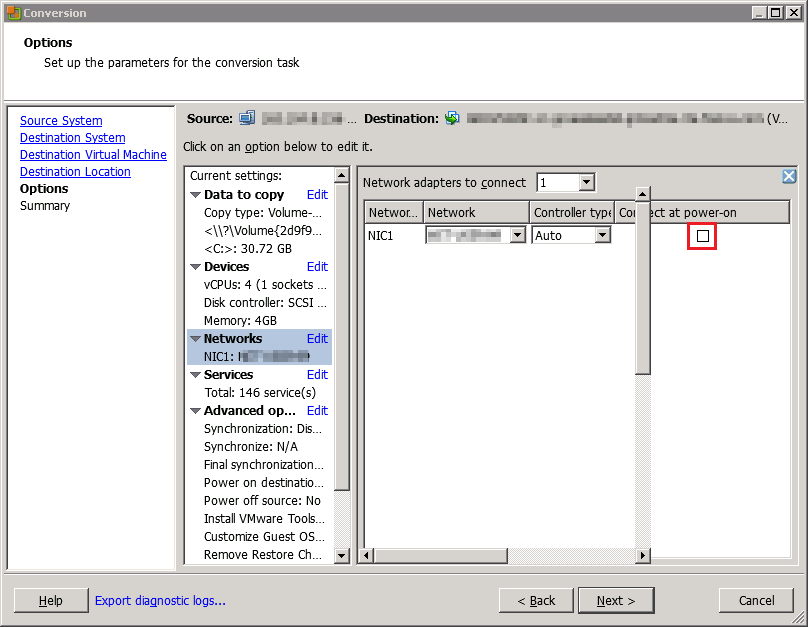 A summary appears. Check the configuration and when everything is correct, make Finish for the migration to begin.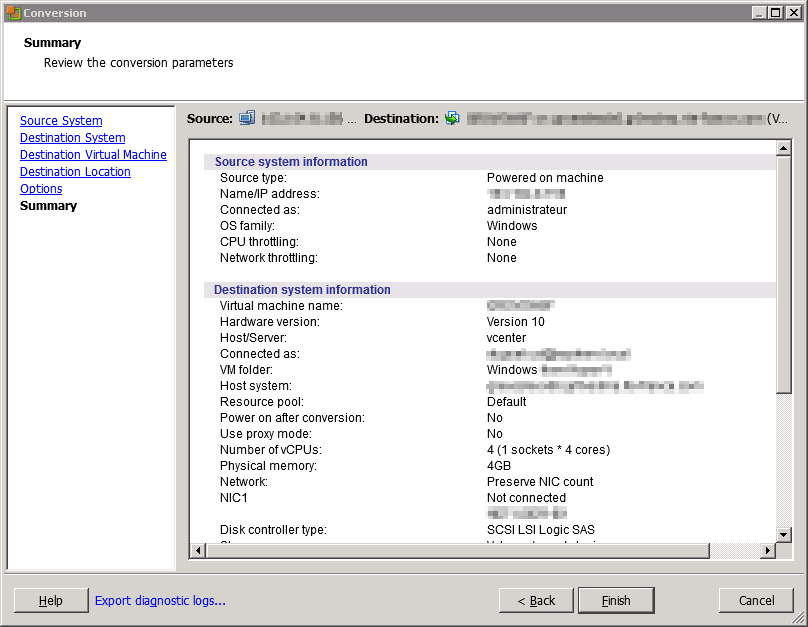 Finally, by the status, we see that the migration is in progress. Wait…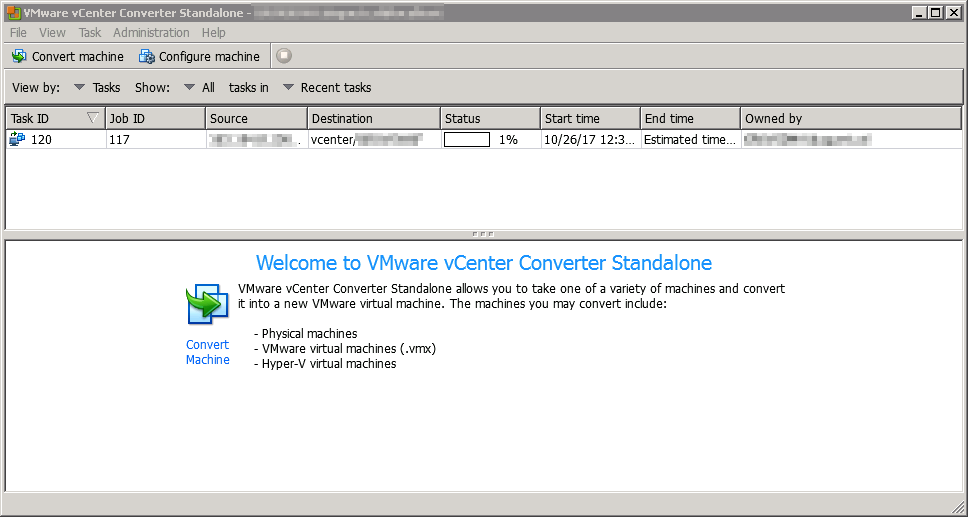 When your machine is migrated, make sure you do not have duplicates at your IP address, and then add your machine to the network.
Please follow and like us: