Once the DSwitch and distributed port groups are created, you need to add and manage hosts to associate them with a DSwitch.
Each time you change a setting on a DSwitch, all hosts associated with it will automatically retrieve the new settings.
As a reminder, the process takes place in 3 steps :
Find out how to create a distributed switch (DSwitch) here, and also how to create a distributed port groups here.
Now, we will perform the third step, adding and managing hosts on DSwitch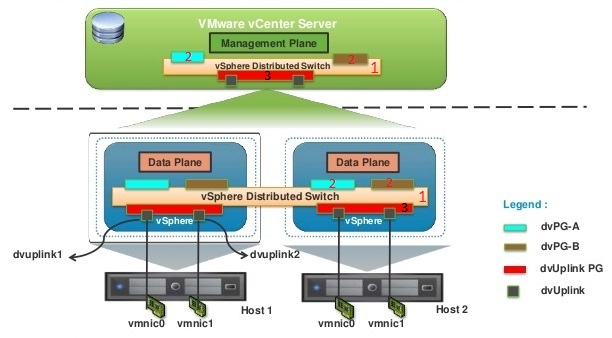 Procedure
To add hosts to your DSwitch, right click on it and choose Add and Manage Hosts…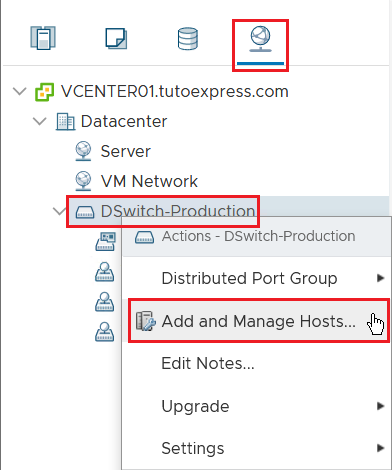 To add servers, select the option Add hosts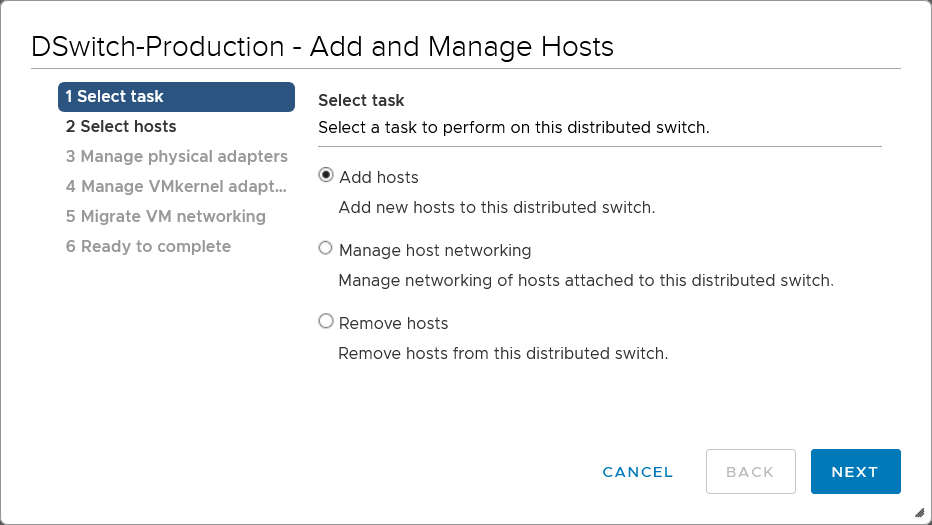 From the New hosts button select the servers to associate to the DSwitch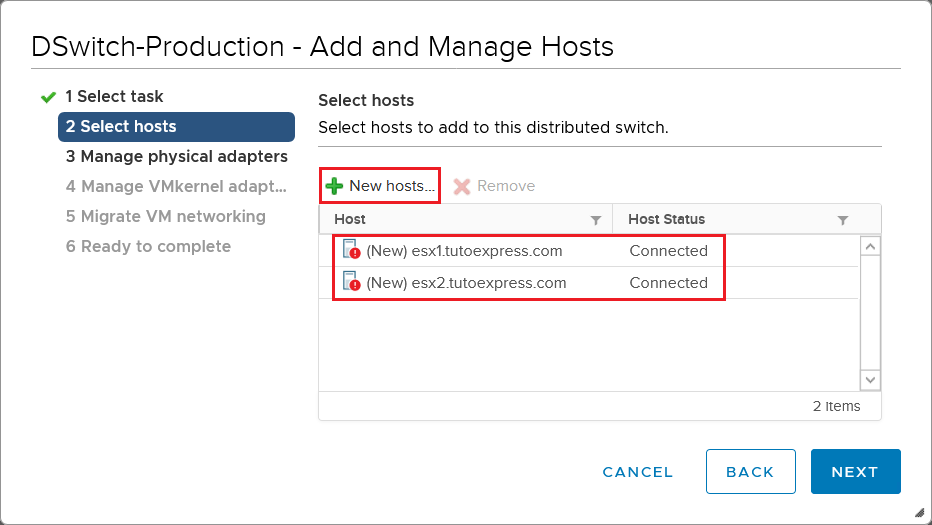 You must identify the vmnic for each host, which will circulate the networks of the distributed port groups. Then choose Assign uplink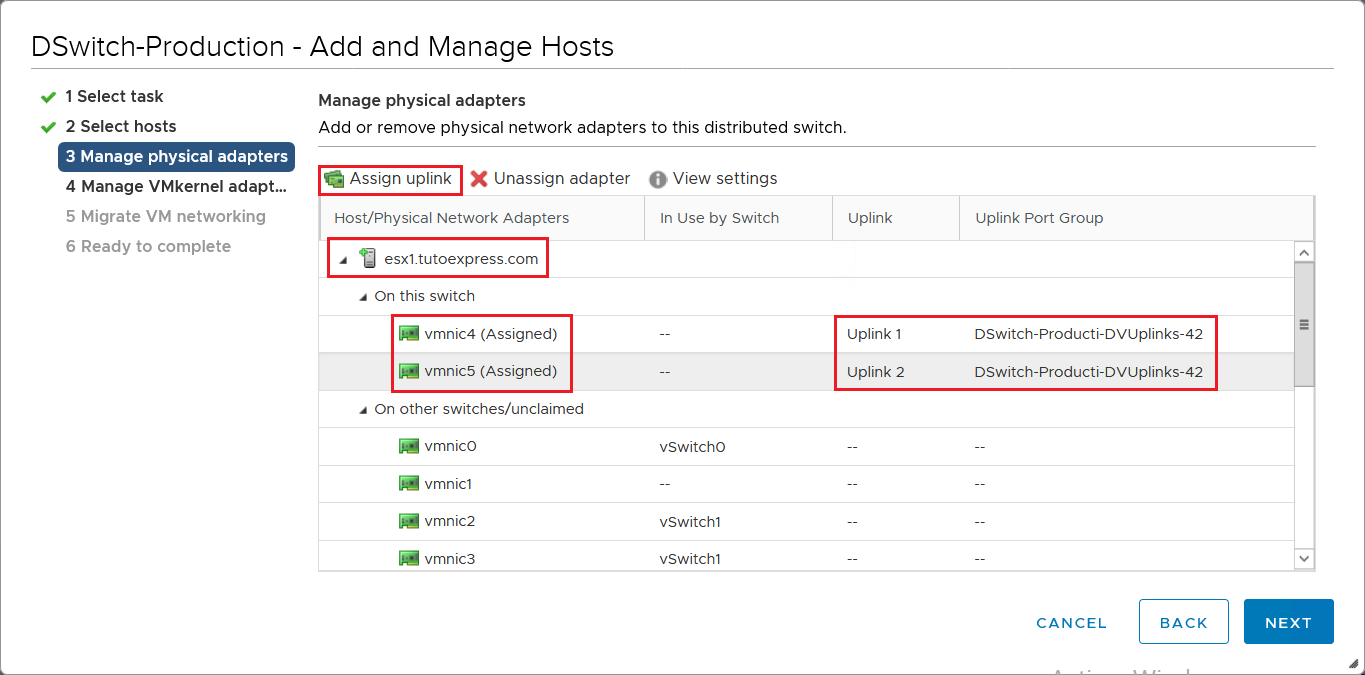 Do the same on the second node.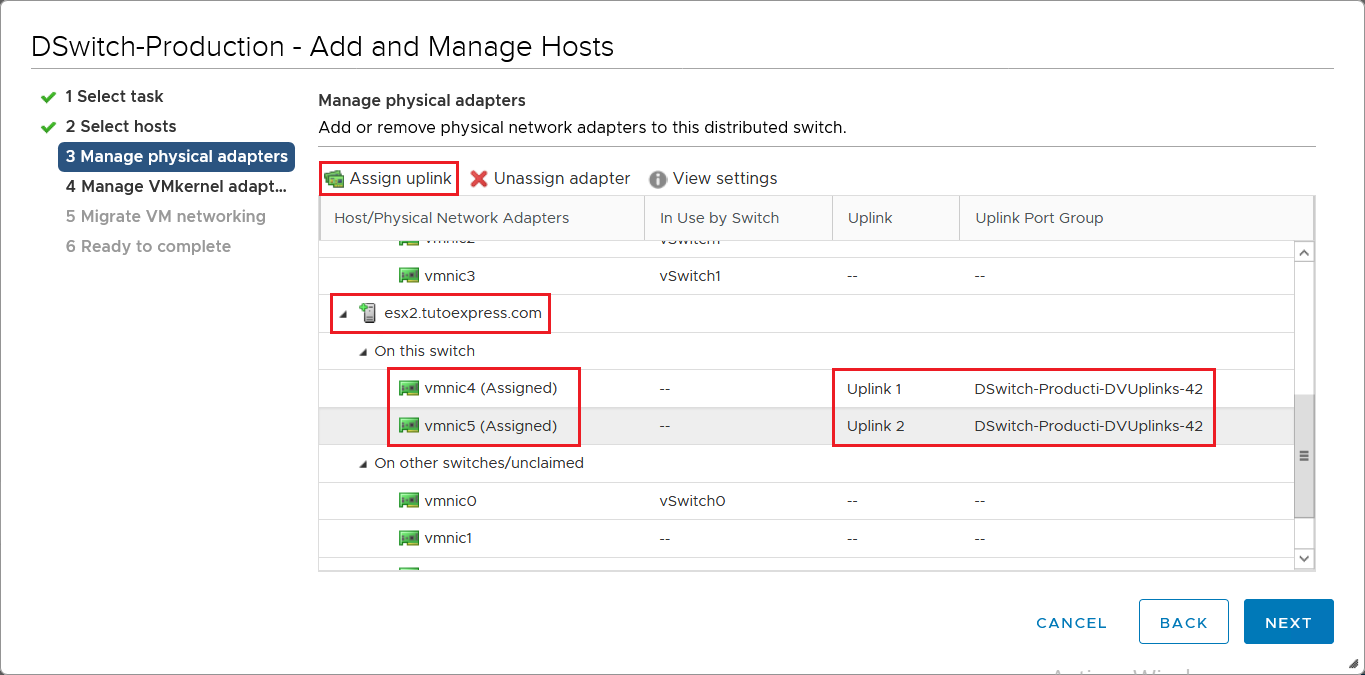 You have the possibility to migrate your VMkernel if necessary. As we don't use any on this configuration, we skip this step.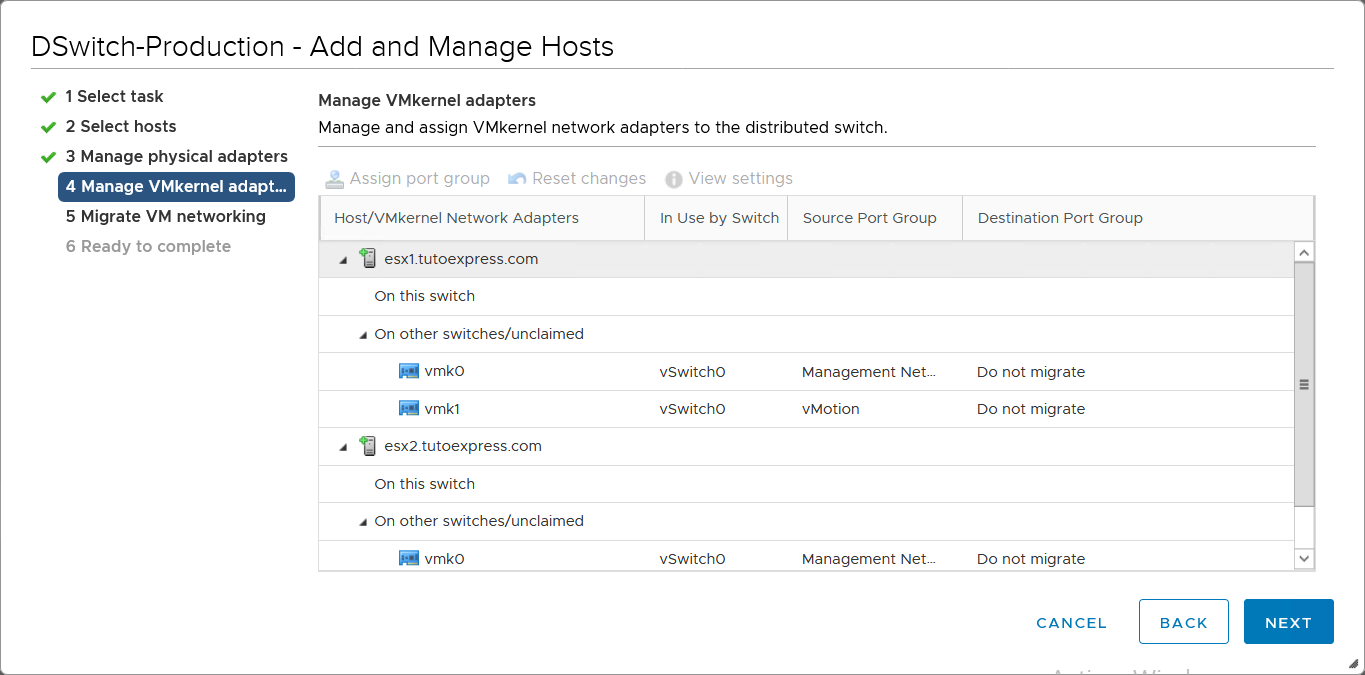 You can migrate virtual machines located on your hosts to the distributed port groups you just created. In our case, Debian and Debian02 will migrate from a port group located on a vSphere Standard Switch (VSS) to a distributed port groups located on a vSphere Distributed Switch (VDS).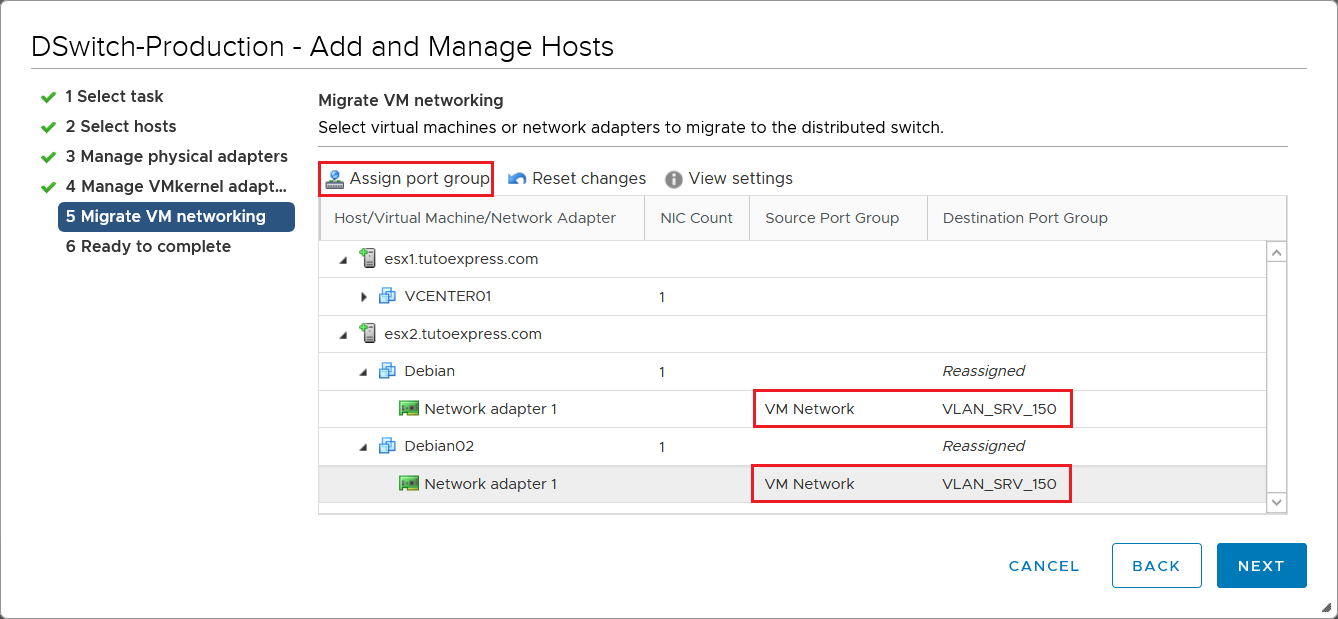 A summary appears, continue.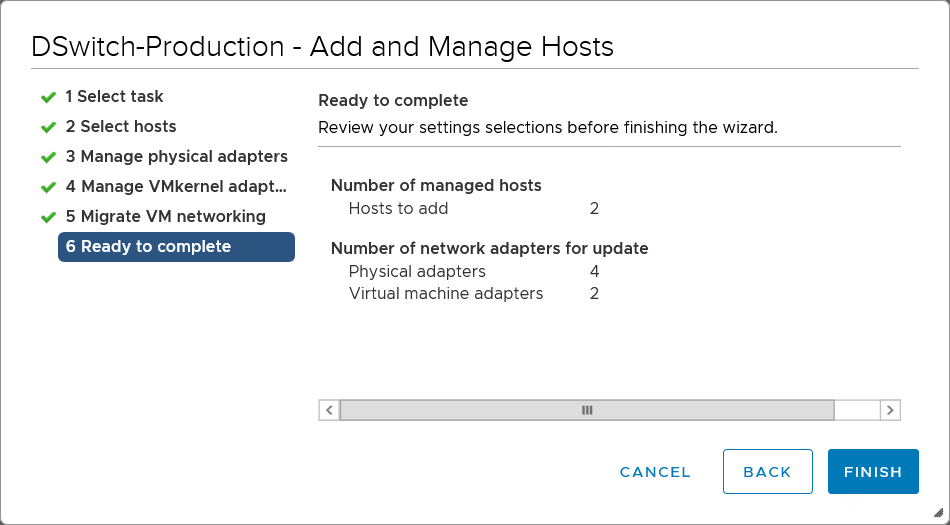 When the operation is complete, you can see that your virtual machines are now on the distributed port groups VLAN_SRV_150

On your DSwitch, Configure then Topology, you can view the vmnic and uplink associated with the distributed port groups.

If all your machines have been migrated to a distributed port group, you can remove standard port groups and standard switches that are no longer in use.
You can now manage your DSwitches, distributed port groups and manage your hosts.
Please follow and like us: