A distributed port groups defines the configuration options for each port that is a member of a vSphere Distributed Switch (VDSwitch). It define how a connection to a network is established.
As a reminder, the process is done in 3 steps:
We have dealt with the first step « creating a Distributed Switch » here. Now we will perform the second step and create a distributed port groups (DPG).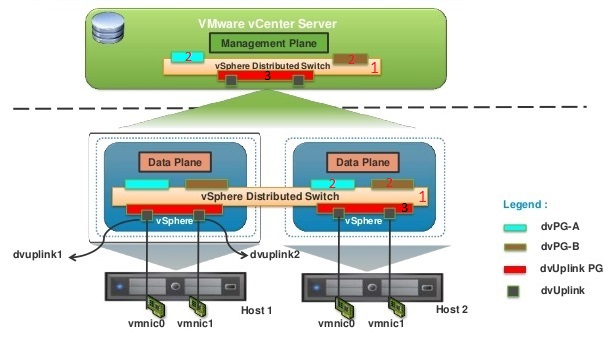 Procedure
To get started, log in to your vSphere Web Client console to access your vCenter server, then go to the Network tab.
You can view the previously created distributed switch: DSwitch-Production. This is where we will create the DPG. Right click on the appropriate Distributed Switch, then Distributed Port Group and New Distributed Port Group.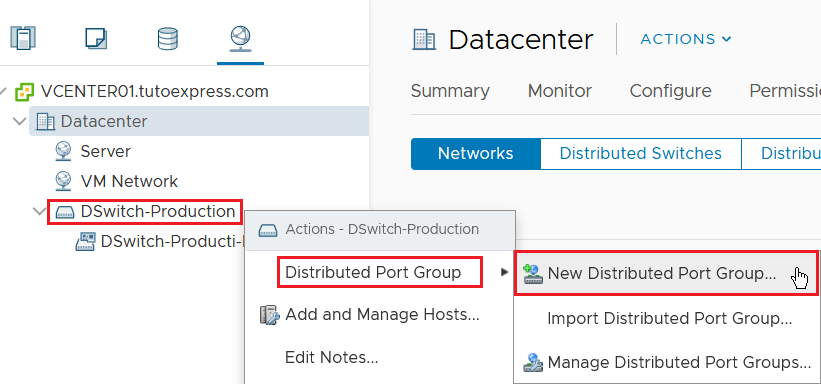 You must specify the name of your distributed port group.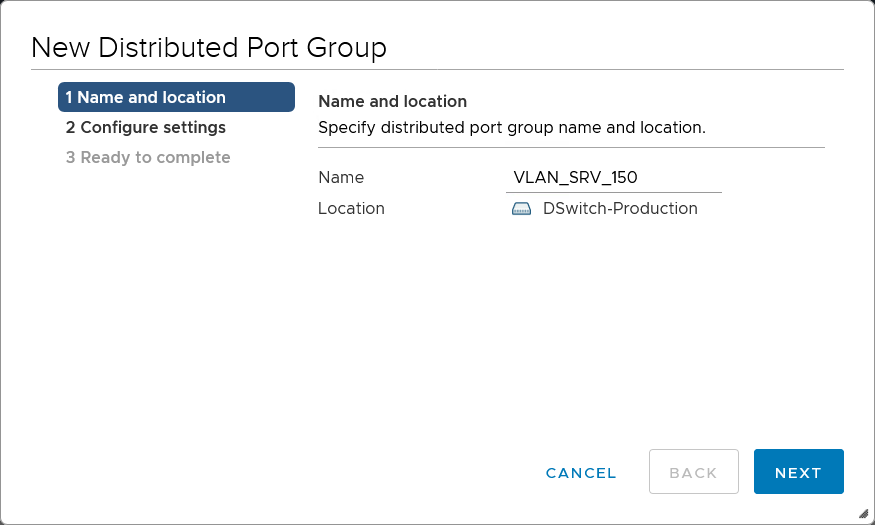 Then, configure your Port Group settings. The number of ports refers to the maximum number of machines that can be connected to the distributed port group. If the allocation parameter is set to "Elastic", the number of ports will be automatically incremented when a new machine is added.
Configure the VLAN ID if you are using your VDSwitch in trunk mode, in order to circulate multiple networks.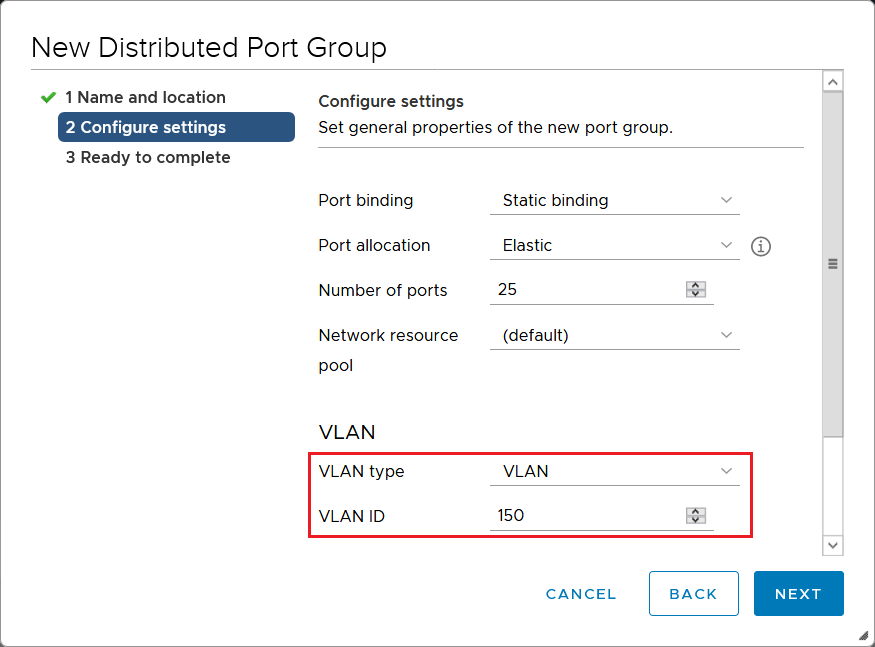 Then, at this stage, check the configurations made and validate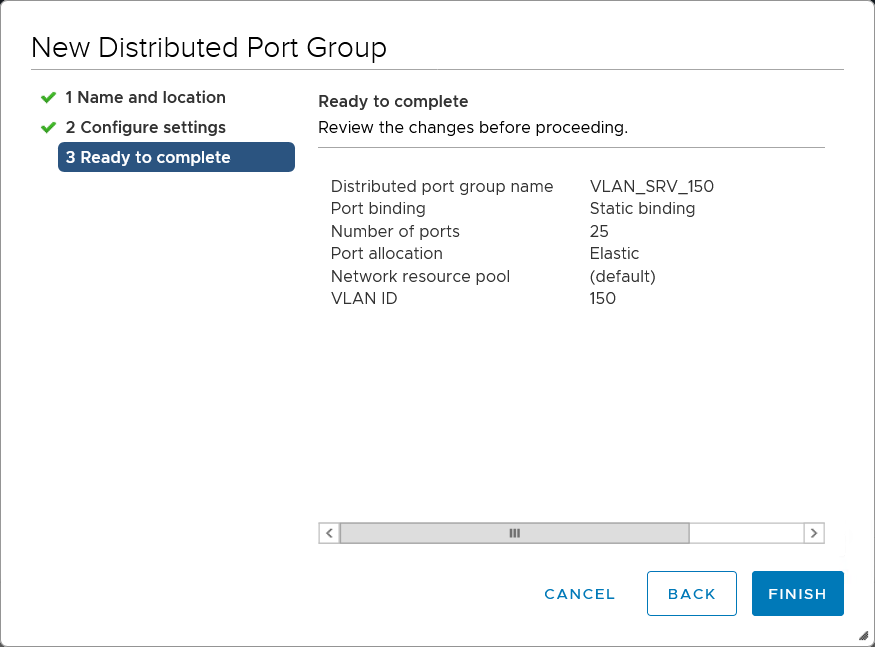 I repeated this operation to add several distributed port groups, associated with other VLANs. You can view the changes in the Network tab.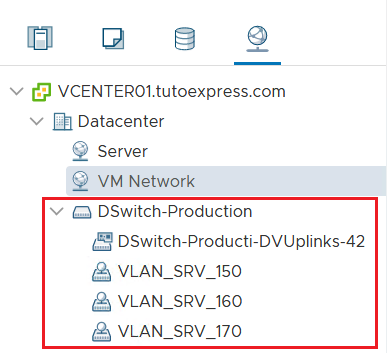 Now, add and manage hosts on your Distributed Switch to publish configurations to the hosts.
Please follow and like us: