Your Active Directory domain controller is a central element for authenticating your business objects. It is so important, it is strongly recommended to add a second domain controller in your existing domain, to ensure redundancy of services. In case of problems on one of the servers, the second will provide authentication and other services (DNS for example …).
In this tutorial, we will add the second server VM2K12EN02 to the domain tutoexpress.com.
Prerequisites
Configure the DNS addresses of your network card
Procedure
Install Active Directory Domain Services
First, in Manage, do Add Roles and Features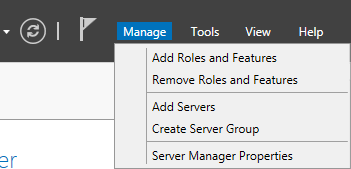 When the Before You Begin page appears, click Next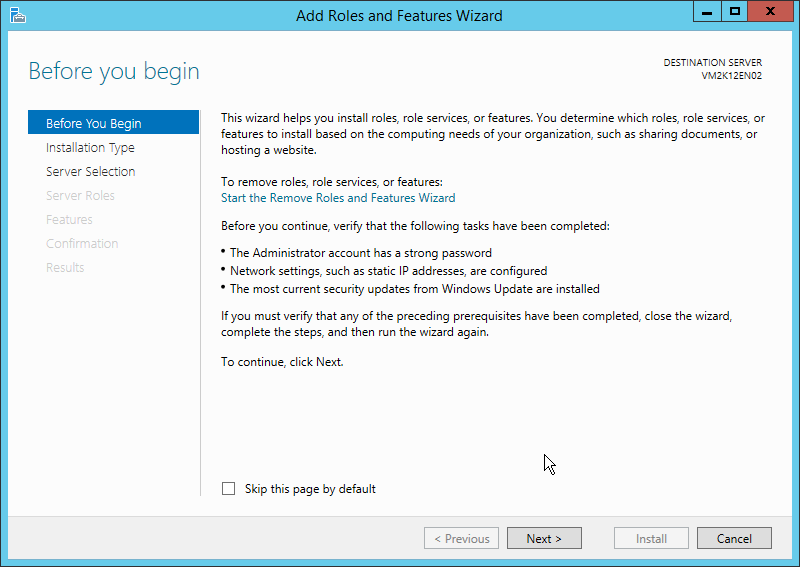 Select Role-based or feature-based installation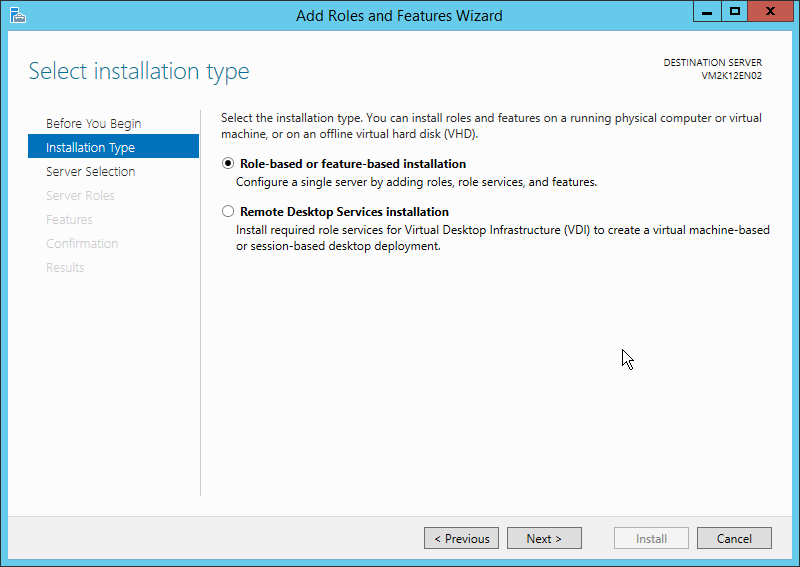 Choose the server on which to install the roles and features. In our case, we will use VM2K12EN02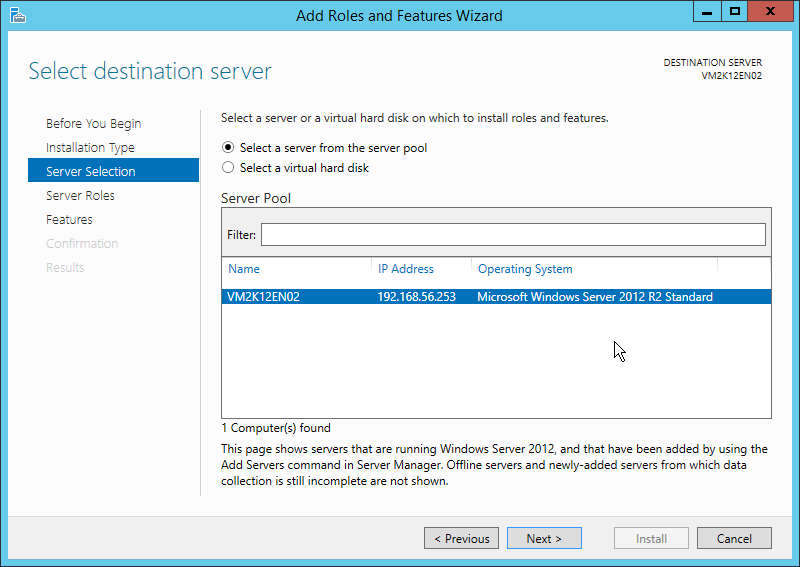 Then, check Active Directory Domain Services to install the role.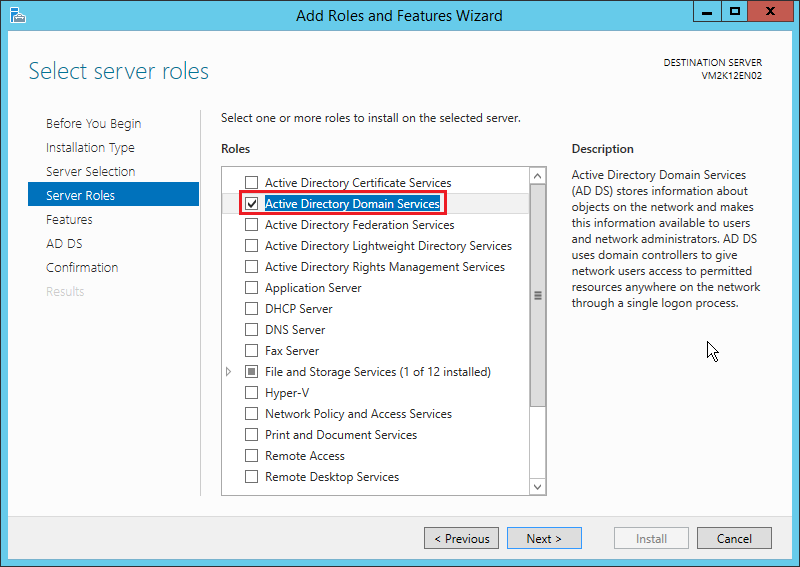 Go on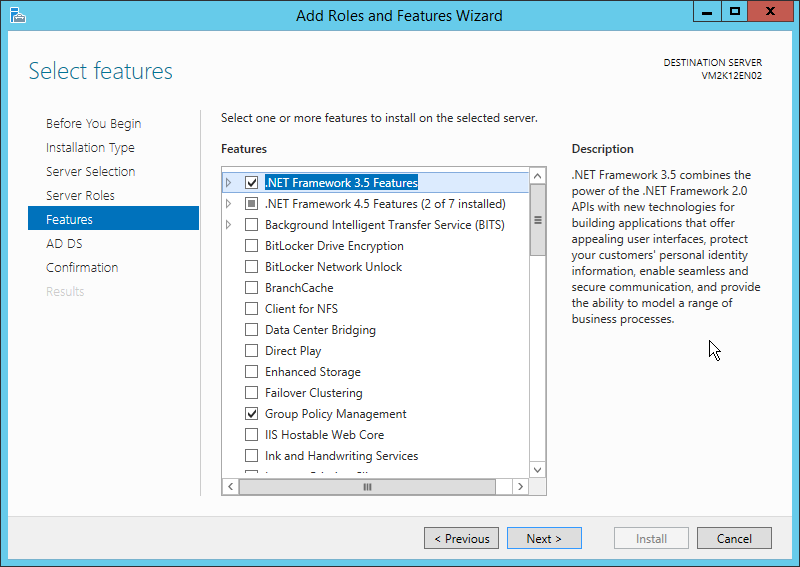 Go to the next page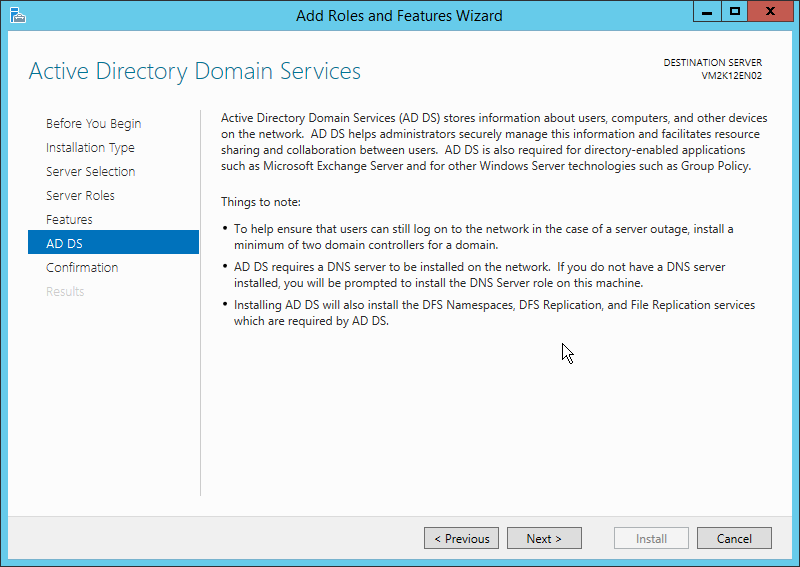 Launch the installation of the displayed roles by selecting Install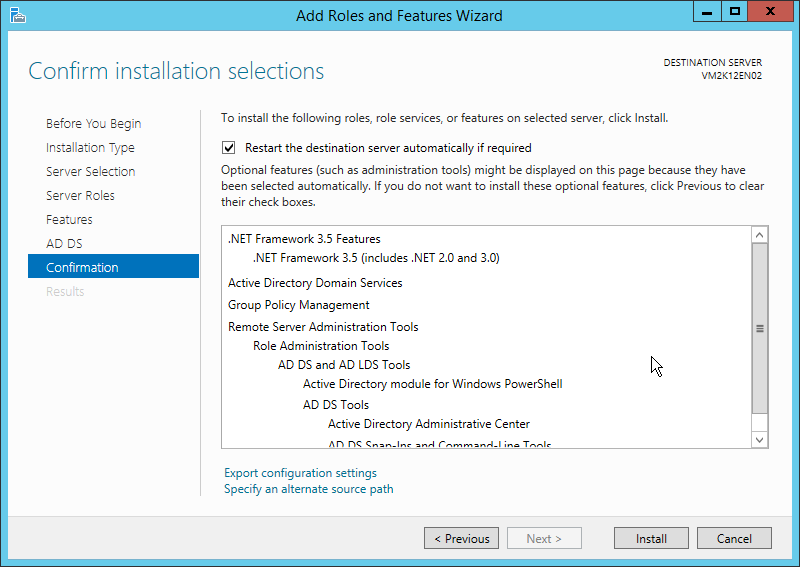 Wait during the installation …
Promote the server as a domain controller
Click Promote this server to a domain controller after you install the Active Directory Domain Services role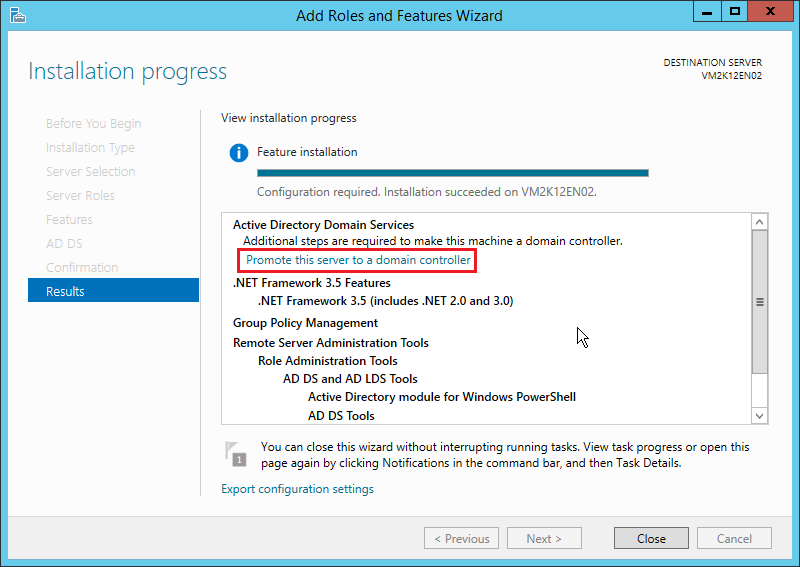 Three choices are offered:
1. Add a domain controller to an existing domain
2. Add a new domain to an existing forest
3. Add a new forest
Select the first option. Fill in the name of your domain and a domain administrator login to add the new domain controller.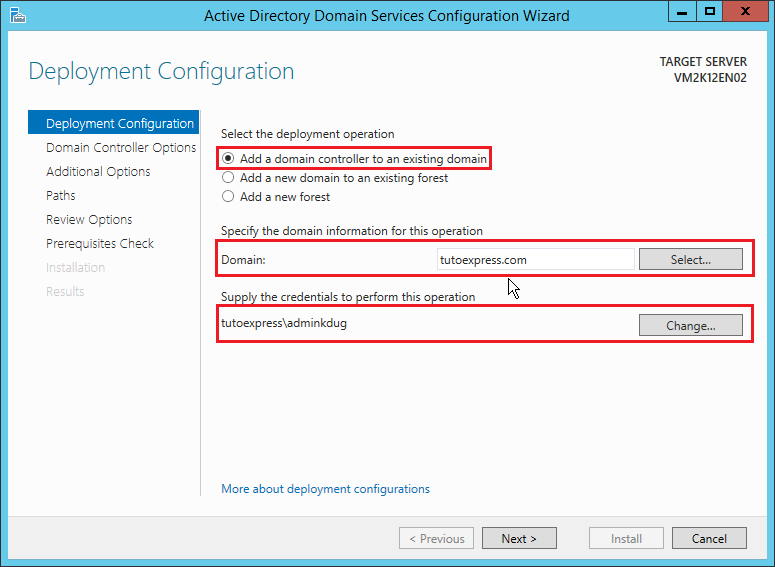 Check Domain Name System (DNS) server and Global Catalog (GC) to add these options.
Then enter the DSRM password, which allows the restoration of the domain controller server in case of problems.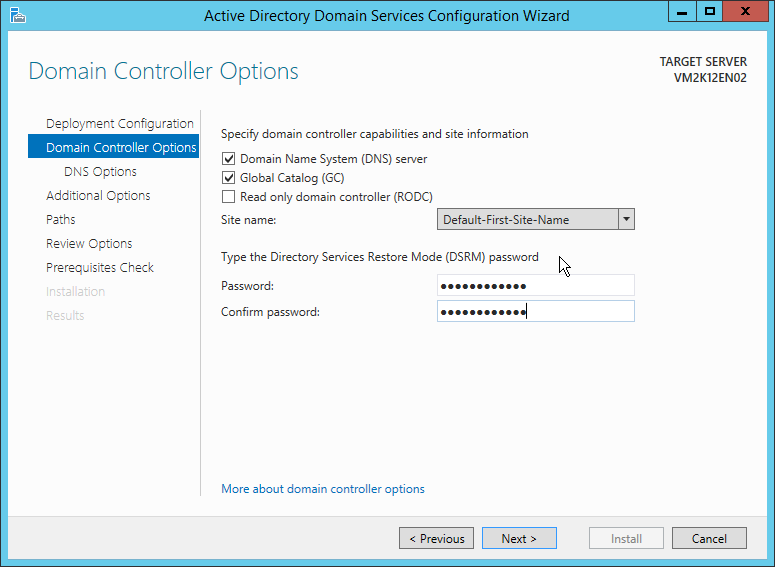 Go to the next page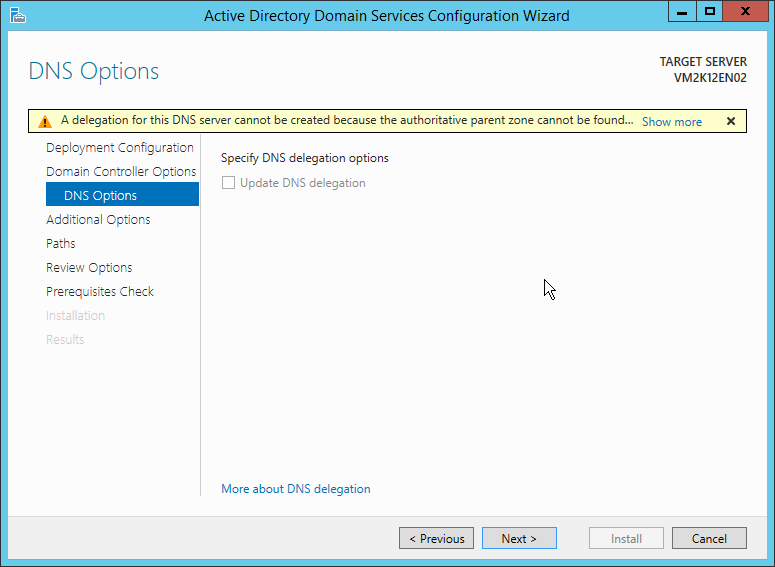 You can specify the server that will be used to perform data replication. We decided to leave it Any domain controller.
If you have a large infrastructure, choose the closest server to optimize replication.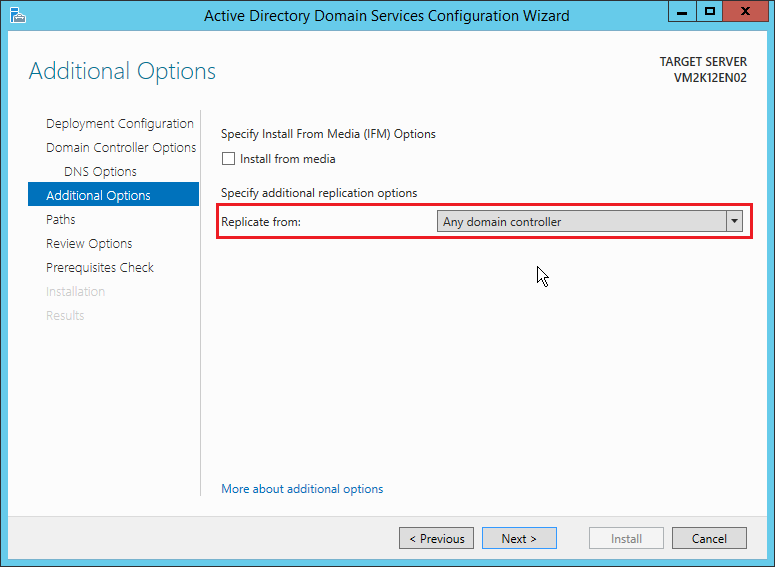 You can change the installation paths.
Then, a summary appears. Check the specified information before continuing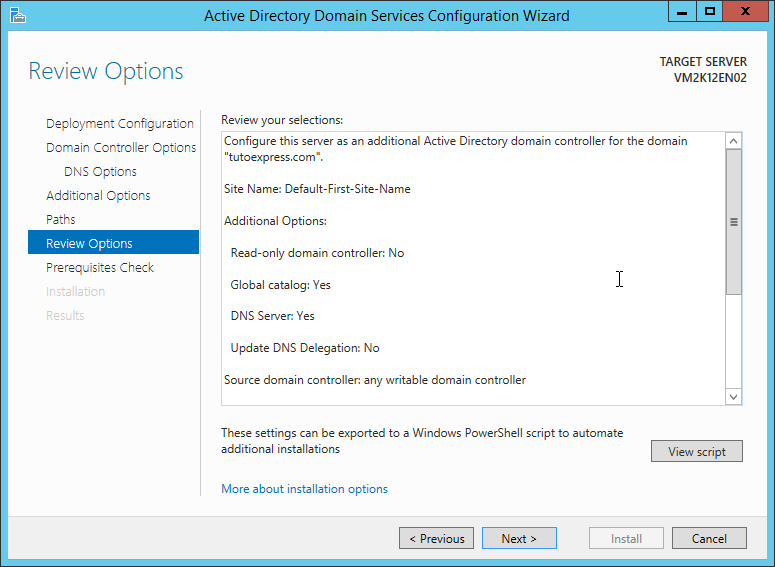 Now, start the installation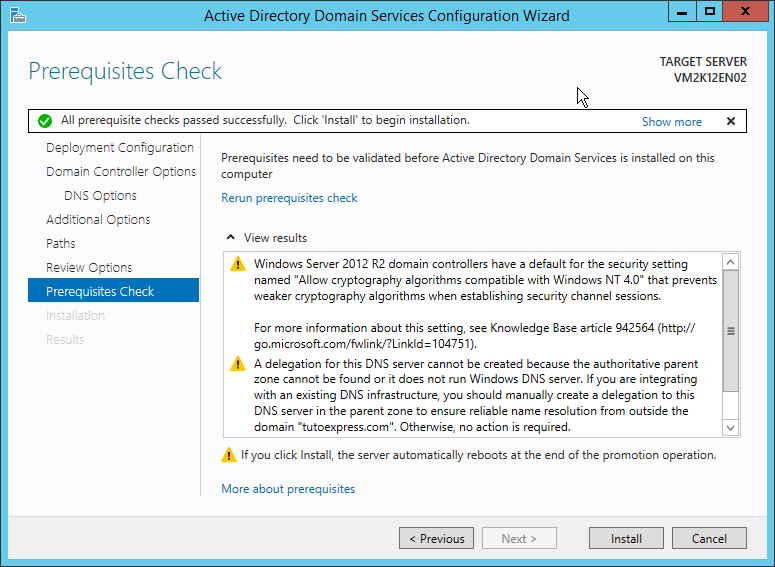 When the installation is complete, your server will automatically restart. You can see that when you open the session, the server is in your domain.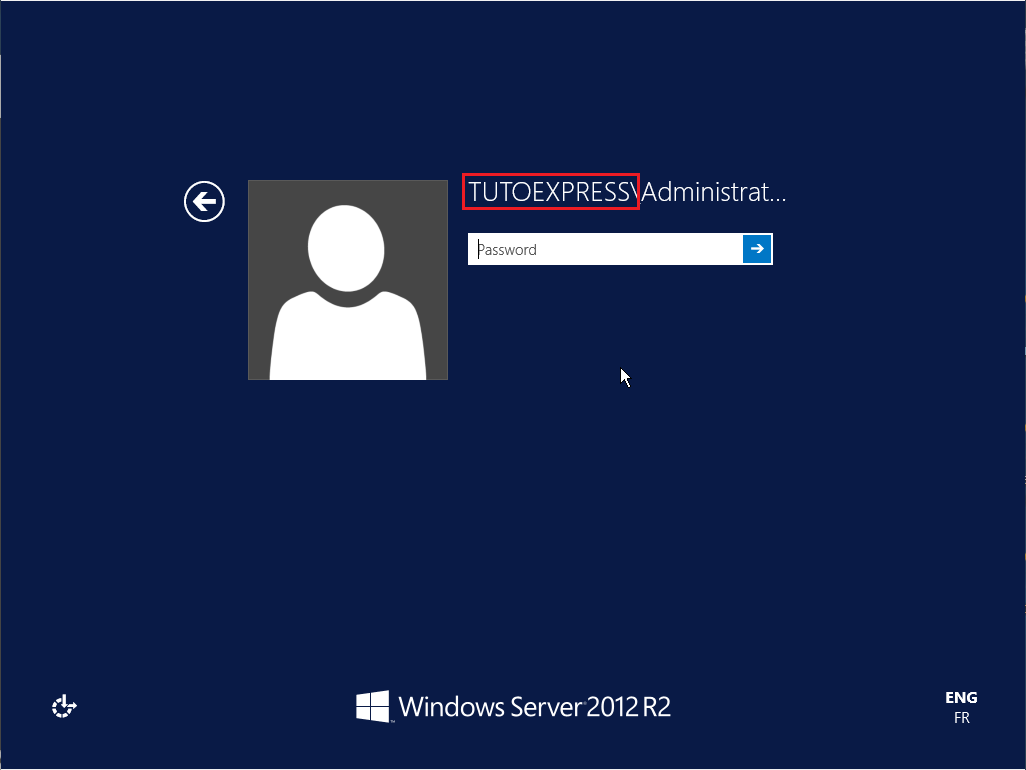 To finish, from Server Manager to Active Directory Users and Computers, you can see the presence of your server in the OU Domain Controller.

Please follow and like us: